[two_third padding="0 24px 0 0″]
Annual video presentation of
The Life of Buddha
The Twelve Principal Deeds of Buddha Shakyamuni
'This is a holy, spiritual play. Every part of this play shows great meaning, it is not an ordinary play.'
Venerable Geshe Kelsang Gyatso Rinpoche
This special dramatic presentation, inspired by Venerable Geshe Kelsang Gyatso Rinpoche and his teachings, visually captures the essence of Buddha Shakyamuni's life. Based on the twelve principal deeds of Buddha, it reveals in a direct and entertaining way and with humour and excitement the essential characteristics of a spiritual life.
At Venerable Geshe Kelsang's request, the video presentation of the play is given every year at the end of the Summer Festival. As Venerable Geshe-la says:
'There are two main meanings of this play: one is that it gives us encouragement: You should not waste this precious human life. You must take the real meaning of human life, as Buddha himself did.' The second meaning is that it shows us how to accomplish the real meaning of human life.
'Understanding this, we should never become bored with this play! Every year we should watch it and take the meaning to heart..'
Venerable Geshe Kelsang Gyatso Rinpoche
[/two_third]
[one_third_last padding="0 0 0 0″]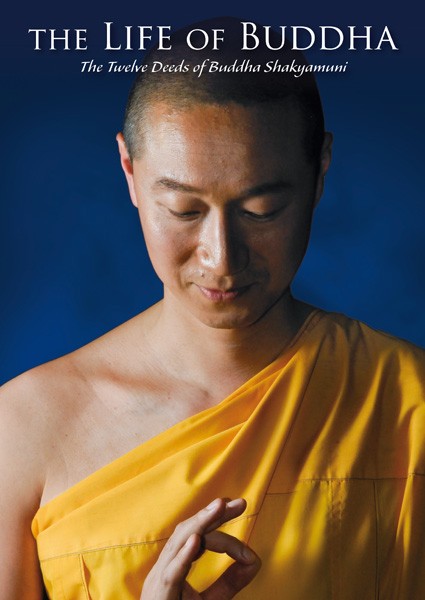 [/one_third_last]