2018 NKT-IKBU INTERNATIONAL
How to Live a Life of Great Good Fortune and Wisdom
Buddha Amitayus Empowerment and teachings on The New Eight Steps to Happiness
with Gen-la Kelsang Khyenrab
at Deuachen Kadampa Meditation Centre, Portugal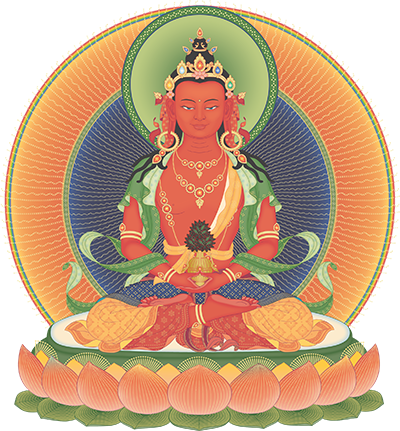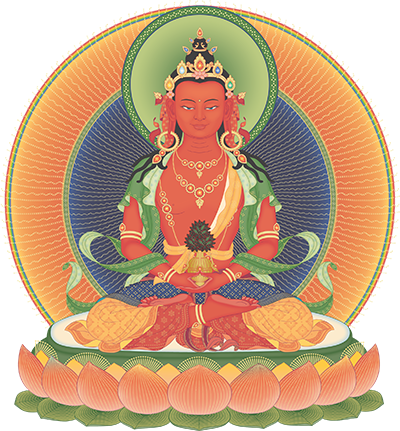 Through the empowerment of Buddha Amitayus we will receive the blessings of long life, wisdom and merit. Then through practising the teachings on The New Eight Steps to Happiness, Gen-la Khyenrab will explain how we can transform our life into a deeply meaningful spiritual path that leads to the ultimate attainment of long life - full enlightenment.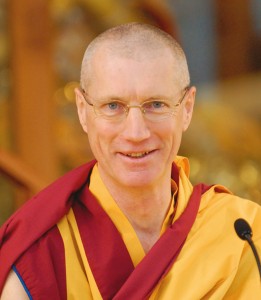 Gen-la Kelsang Khyenrab is a retired General Spiritual Director of NKT-IKBU and National Spiritual Director (NSD) of Canada. He is the Resident Teacher at KMC Canada. Gen-la Khyenrab is deeply respected throughout the Kadampa world as a sincere practitioner and powerful teacher.
Deuachen Kadampa Meditation Centre is home to the fourth traditional modern Kadampa Buddhist Temple, which was inaugurated by Venerable Geshe Kelsang Gyatso Rinpoche at the International Fall Festival in 2013.

Deuachen Kadampa Meditation Centre, Portugal
A glimpse of world peace
International Festivals offer a unique opportunity to spend time with thousands of people from all over the world and to see first hand the universality of Buddha's teachings and the power of modern Buddhism to transform the lives of people of all nationalities and cultures.
Subscribe to the newsletter or follow
social media for updates.
Subscribe to the newsletter