2018 NKT-IKBU International
OCT 5 - 11   ·   Deuachen Kadampa Meditation Centre, Portugal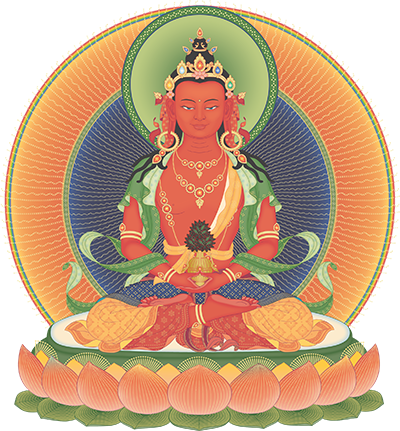 Arrival & Registration
When you arrive to register you will be asked for your confirmation letter. If you do not have it with you, you will be asked to show some other form of photo identification, such as your passport, or driving licence.
When you register on arrival, please be prepared to pay the full balance of your bill either in cash (Euros), or credit/debit card.
Travel & Medical Insurance: In case of unexpected illness or cancellation of all or part of your Festival. In particular if staying in Festival offsite hotels/hostels please note the refund and cancellation terms - these are in accordance with our contractual obligations with the accommodation providers. We strongly recommend that you purchase travel and medical insurance to cover you for any unforeseen eventualities.
EU citizens can obtain a refund of most medical costs by using form E111, which is available from Post Offices, Health or Social Security offices in your country.
Travel Visa Requirements: General information about entering Portugal as a tourist can be found here.
Weather
Information about average temperatures and rainfall can be found here.
Car Parking
Car parking arrangements are still to be confirmed.
Pets
Please note that it is not possible to bring pets to the Festival.
Security
All participants will be required to wear a Festival Pass at all times. Please co-operate fully with this requirement for the sake of the safety and smooth running of the Festival. Please note that the Festival Management cannot accept responsibility for any loss or damage to personal items or cars parked on or off the property. Please bring essential items only and carry valuables with you.
Volunteering
The entire Festival is organised and run by volunteers. There are many opportunities and ways in which you can help. It is a wonderful way to meet with other Kadampas from around the world – your contribution of time and energy is an important part of making the whole thing happen. Please consider stopping by the volunteering desk to find out how you can help.
Special Needs?
The Temple, World Peace Cafe, shop, and foodcourt area are all accessible to wheelchairs.
The dining area is accessible via a steep slope, food options are available in the World Peace Cafe and other foodcourt outlets.
Offsite hotels are mainly in traditional buildings which in general are accessible only via stairs. Sintra Bliss House, Cidadela and Estoril Eden are the only hotels with a lift. To specifically enquire about accessibility of Festival accommodation, please contact Fall Festival Registration [email protected] prior to making a booking.
To discuss special needs queries in general, please contact the Festival Welfare team [email protected].
Photography
Flash photography, video recording or tape recording are not permitted in the Temple during the teachings and meditations.