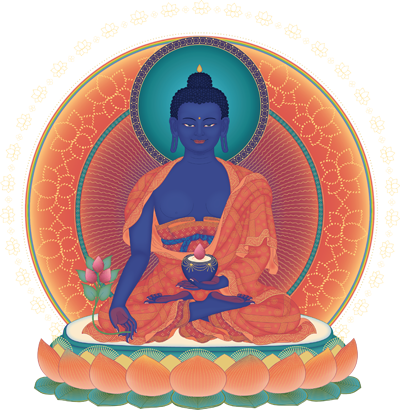 2020 NKT-IKBU INTERNATIONAL
Arrival & Registration
When you arrive to register you will be asked for your confirmation letter. If you do not have it with you, you will be asked to show some other form of photo identification, such as your passport or ID card.
When you register on arrival, please be prepared to pay the full balance of your bill either in cash (AUS $), or credit/debit card.
If staying in Festival hotels, non Australian citizens will be required to show their passport at checkin. A credit card must also be registered for each room - guests are liable for any incidental charges.
Travel & Medical Insurance: We strongly recommend that you purchase adequate travel and medical insurance in case of unexpected illness or cancellation of all or part of your Festival. In particular if staying in Festival  hotels please note the refund and cancellation terms - these are in accordance with our contractual obligations with the accommodation providers.
Travel Visa Requirements: General information about entering Australia as a tourist can be found here.  You are responsible for making your own enquiries regarding visas and travel permits.
Weather In general the weather in Brisbane in October is very pleasant.  Average temperatures range from 16°C/61°F to 25°C/77°F. More info can be found here
Security
All participants will be required to wear a Festival Pass at all times. Please co-operate fully with this requirement for the sake of the safety and smooth running of the Festival. Please bring essential items only and carry valuables with you.
Volunteering
The entire Festival is organised and run by volunteers. There are many opportunities and ways in which you can help. It is a wonderful way to meet with other Kadampas from around the world – your contribution of time and energy is an important part of making the whole thing happen. Please stop by the volunteering desk to find out how you can help.
Special Needs?
See Translation and Special Needs page for information on Brisbane Showgrounds accessibility.  Accessibility information for the various hotels can be found on their individual listings in the accommodation page.
Please contact us in advance if you have special needs. In particular, if you are a wheelchair user, or require additional seating space in the Meditation Hall, please indicate this on your booking form in the special requests section.  This will help us to allocate the correct space.
For all enquiries regarding the accessibility of Festival accommodation, please contact Fall Festival Registration fallbooking@kadampafestivals.org prior to making a booking.
To discuss special needs queries in general, please contact the Festival Welfare team who will try to assist you welfare@kadampafestivals.org.
Photography
Flash photography, video, or audio recording are not permitted in the Temple during the teachings and meditations.