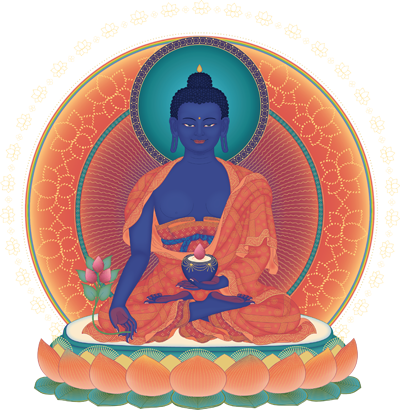 2020 NKT-IKBU INTERNATIONAL
Travel Visa Requirements
General information about entering Australia as a tourist can be found here.  You are responsible for making your own enquiries regarding visas and travel permits. All international travellers (with the exception of most New Zealand passport holders) must obtain a valid visa before travelling to Australia. As a general guide, travellers are encouraged to apply for their Australian visa well in advance of their planned departure date.
Airport
Flying to Brisbane Airport is easy with many major airlines providing regular flights into Brisbane. There are direct flights from 32 international destinations and 51 domestic destinations. 
Due to the distances involved, if you are traveling from Europe, the East Coast of North America, Central America, South America or Africa your flight will stop over en route. Stopovers are usually at one of the key international hub airports such as Dubai, Hong Kong or Singapore. Stopovers are a great opportunity to stretch your legs and explore the incredible facilities at these world renowned airports. Or you may want to break your journey for a couple of nights and explore another country on your way to Australia.
If you can't find a suitable flight into Brisbane, you can fly into one of Australia's other main international airports, such as Sydney or Melbourne, and catch a domestic connection to Brisbane. Sydney is about a 1.5 hour flight and Melbourne a 2 hour flight from Brisbane. Please allow time to collect your baggage and transfer to the domestic terminal if catching a connecting flight. Domestic travel in Australia is relatively inexpensive if you book in advance, which is worth noting if you want to do some extra touring on either end of your festival adventure.
Please note that Toowoomba Wellcamp Airport was previously known as Brisbane West Airport. This is NOT a suitable airport to fly into as it is a 2 hour drive from the city without public transport options.
From Brisbane Airport
There is more information about any of the transport options below here.
Airtrain
With the Airtrain rail service you can reach Brisbane City in just 20 minutes off-peak. The express service runs every 15 minutes from the international and domestic terminals during peak hours stopping at five inner-city stations. Tickets usually cost $19.50 each way if purchased online or at the station. Festival attendees will be able to purchase return tickets at a special rate of $25 per person. Stay tuned for details of how to purchase these tickets closer to the date.
Con-X-ion Airport Transfers
Operating seven days a week, Con-X-ion Airport Transfers offers airport travellers a door-to-door bus shuttle service from the airport covering all major city-based accommodation. Con-X-ion services both the international and domestic terminals to meet all flights. Services should be pre-booked. Tickets can be purchased online or through the customer service counters located onsite at the international and domestic terminals. For further information visit the Con-X-ion website.
By car
There are a number of car rental companies based at the airport and a few that are a short drive away that provide a complimentary pick up and drop off service from the airport. Drive time between the airport and Brisbane City is about half an hour - just remember we drive on the left hand side of the road here! 
Taxi and Ride Share
Both taxi and ride share services such as Uber operate from the airport. You can expect to pay $45-$55 for a taxi and you can calculate the Uber fare using their app. In both instances you'll need to pay an additional $4 toll fee.
Getting Around Brisbane
Brisbane's extensive public transport network makes it easy to get around. Find out more here. For information on how to plan your trips visit.
Go Card
The easiest way to get around Brisbane is to pick up a TRANSLink Go Card which will allow you to travel seamlessly on all TRANSLink bus, ferry and rail services across South-East Queensland. Go cards are available from Queensland Rail stations, online, over the phone or selected retailers. You need to pay a $10 refundable deposit when you purchase your first Go card. You can top up the card balance like a prepaid mobile phone whenever it suits. Single one way journeys within the city area with a Go card are around $3. Go card fares are cheaper than paper ticket fares. For more information gocard.translink.com.au 
You can also pre-order a Go Event Card through your Festival Booking Cart for $24 - and you will not need to pay the $10 deposit. This will give you unlimited travel across the network for the duration of the festival.
To take advantage of this special offer, Go Event Cards must be pre-ordered through your Festival booking cart by 29 August and can be ordered either at the time of booking or added later. Full payment is required at the time of booking and no refunds can be given after 29 August.  Pre-booked Go Event Cards will be available for collection when receiving your Festival pass onsite.
Buses
Brisbane has a comprehensive bus service that runs throughout the city, connecting the outer and inner suburbs to the CBD, major shopping centres, entertainment and dining precincts, railway stations and ferry terminals. There are a number of bus routes that will take you within a few minutes walk of the venue.
Trains
Brisbane has an extensive network of electric trains that provides direct access to the city and outer suburbs. The Airtrain service is completely integrated into the Queensland Rail suburban network, with regular trains running from Brisbane Airport directly to Brisbane City and the Gold Coast. Fortitude Valley train station is a 10 minute walk from the venue. 
Free Transport
The CityLoop and Spring Hill Loop bus services circle the city every 10 minutes and stop at destinations in the CBD and Spring Hill precincts between 7am - 6pm weekdays. You can also travel between Brisbane's inner-city precincts by hopping on the free CityHopper ferry service, which travels along the river from North Quay to Sydney St, New Farm. 
Ferries
Brisbane's ferries, affectionately known as CityCats, are one of the most enjoyable ways to explore Brisbane. Glide along the river with CityCat and CityFerry services, perfect for sight-seeing and accessing key city spots. Tickets can be bought on board the services, at most newsagents and selected retail outlets, or make use of a Go Card. Hop on board the free CityHopper ferry service to get around inner-city precincts for free.
Taxis
Taxi ranks are available at the Brisbane international and domestic airports, as well as throughout The City and inner-city precincts. A standard taxi will cater for four passengers or less.  For wheel-chair access or to transport five to 10 passengers, it's best to order a Multi Passenger taxi. 
Black & White Cabs: 133 222
Yellow Taxi: 13 19 24
Bikes
There are extensive bicycle paths running throughout the city. Hire a Brisbane City Council CityCycle bike at key inner city destinations and set off to explore. For information on the CityCycle program visit citycycle.com.au

Scooters
Scooters are a popular way of getting around Brisbane's (sometimes hilly) streets. Brisbane currently has two electronic scooter share companies. 
Neuron Scooters: www.neuron.sg
Lime Scooters: www.li.me