2018 NKT-IKBU International
OCT 5 - 11   ·   Deuachen Kadampa Meditation Centre, Portugal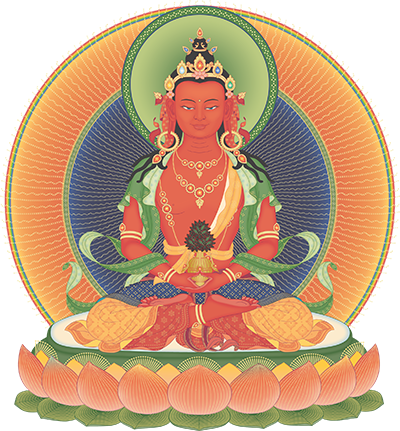 By airplane
The nearest airport is Lisbon Airport (LIS), 35 km from the Temple. See here for info about travelling to/from Lisbon Airport by public transport.
Coaches are offered between Lisbon Airport and Deuachen KMC  – you are encouraged to take these coaches especially at the end of the Festival when there can be high demand for the local public transport.
Airport Transfers are offered subject to demand, so please book early so we can reserve the necessary buses.
From Lisbon Airport to Deuachen KMC are available on the following days/times:
Friday, October 5 -  11am, 1pm, 3pm
Returning from Deuachen KMC to Lisbon Airport:
Thursday, Oct 11 - 1pm & 2.30pm
Price: €15 each way
Please see booking terms & conditions for payment/cancellation terms.
By taxi
The taxi ride from Lisbon Airport takes 35 minutes and costs between €35 and €45, depending on the time of day and how much luggage you have.  Taxis are available outside the terminal building.
By car (from Lisbon)
Follow the IC19 road towards Sintra and take exit 14 to road A16 (direction Mafra).
On the A16, take exit 9 to Lourel / Praias and follow the signs for Lourel/Praias until you see the sign for Várzea de Sintra.
Follow the signs for Várzea de Sintra. At the center of Várzea de Sintra, follow the sign for Magoito, on the right.
About 500 meters later you will see the Temple sign to turn right.
If you are using a SatNav, simply enter the address (Rua Moinho do Gato, Várzea de Sintra) or the coordinates: N 38°49.341' , W 9°23.629'
By public transport (from Lisbon)
Take the Sintra Line train (Linha de Sintra) at any of these stations: Oriente, Entrecampos, Sete Rios, or Rossio. Head towards Sintra and get off at Portela de Sintra station (note this is not the main train station in Sintra but is 1 km away). Check the train times here.  At the exit to the station are three buses operated by Scotturb (439, 440, 442) which travel daily between Portela de Sintra and Várzea de Sintra (find timetables here).   When you reach Várzea de Sintra, you need to get off  at Várzea Chesmas 12 stop (ask the driver to tell you when to get off). The bus ride takes about 12 minutes. The Temple is a six-minute walk up the main road. Check here the bus times.
Note: Sintra train station and Portela de Sintra station are one stop apart, so if staying in the centre of Sintra it is very easy to travel to/from the Temple by public transport.
You can also take a taxi from Portela de Sintra station but be careful because there are few taxis at the station. You can always call a taxi by phone 00351 210 482 170. The taxi ride costs about €10.