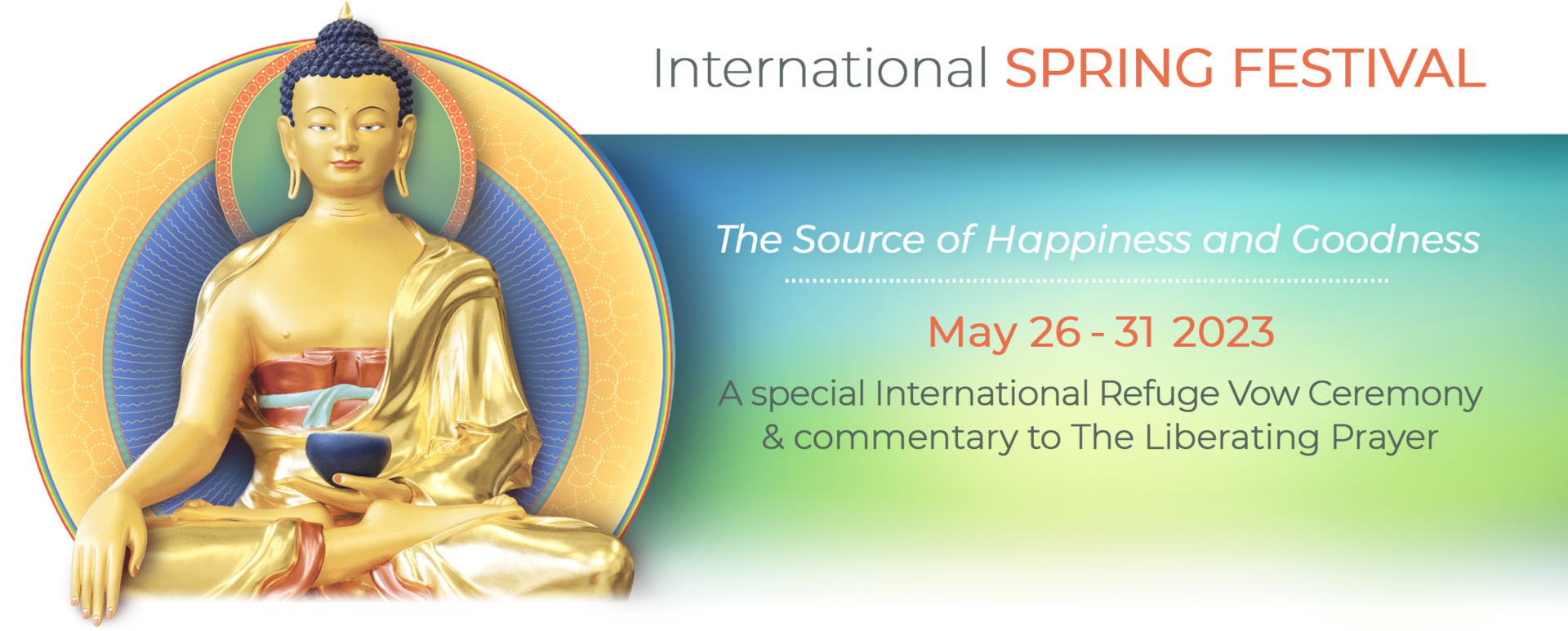 Onsite Accommodation
Manjushri KMC offers a variety of indoor and outdoor accommodation options.  Indoor options include: single, twin, and triple rooms (both ensuite and with shared bathrooms), shared rooms and dormitories.  Outdoor options include camping in a pre-erected tent, camping in your own tent*, marquee dormitory, and a very limited number of spaces of campervans (max 6m length).
*you must bring your own tent, insulated sleeping mat, warm sleeping bag and any additional bedding you require.
Booking Accommodation (please read carefully)
Single and Twin rooms are booked per room. Shared room, indoor and outdoor dormitory accommodation, and camping are booked per person. Pre-erected tents, own tent and camper van bookers must first select the camping option.  When booking a twin room, only one person should book the room. The room-mate should also make a Festival booking but select the accommodation option 'sharing a room'. Both the person booking the room, and the room-mate, will be required to indicate on the booking form who they will be sharing with. When booking a pre-erected tent, only one person should book the tent, everyone must book camping.
You must be 18 years or over to stay in shared room or dormitory accommodation (**see children and young adults accommodation section below).
Linen
Single, Twin, and Shared rooms - all linen and towels are provided.
Dormitories - Bottom sheet, pillowcase and a blanket are provided. You must bring a sleeping bag or duvet.
Camping
You will be required to camp in designated areas only. Due to active woodland management, these may differ from previous Festivals so please do not pitch your tent prior to registering.
**Children's  Accommodation
We regret we are unable to accommodate children under 16 in shared rooms or dormitory accommodation.
Children aged 3 and under sharing their parent's bed are free of charge.
Children aged 4 and over who are occupying a bed/space in a twin room will be charged at the full adult rate.
Children aged under 16 who are camping (in parents own tent) are free of charge. It is not permitted for those under 16 to sleep in their own tent, but must share with an adult family member/nominated carer.
**Young Adults (16 & 17 year olds)
Young Adults cannot be accommodated in shared room or dormitory accommodation.  They may stay in twin accommodation if their nominated responsible adult is also sharing the room. 16 and 17 year olds are charged as adults.