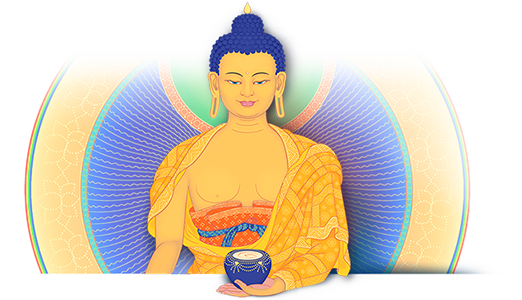 International Spring Festival 2021
The Teacher at the Spring Festival is Gen-la Kelsang Khyenrab, a principal disciple of Venerable Geshe Kelsang Gyatso Rinpoche who holds the lineage and blessings of his teachings.
Gen-la is a retired General Spiritual Director who is now the National Spiritual Director for Canada and Resident Teacher at KMC Canada. He teaches widely at International and National Kadampa Festivals.
Profound and powerful Teacher
Gen-la is greatly admired for his profound understanding of the teachings of modern Kadampa Buddhism and his ability to present them in clear, practical ways that are easy to follow and put into practice in the modern world.
His humility, humour and pure example are an inspiration for thousands of people around the world.
Meditation
The meditations during the teachings will be led by Gen Kelsang Sangden, National Spiritual Director of  Mexico, Nicaragua, Colombia & Chile.
Retreat
After the teachings we will have an opportunity to take the teachings to heart with a brief retreat led by Gen Kelsang Rabten, National Spiritual Director of Australasia & South East Asia.