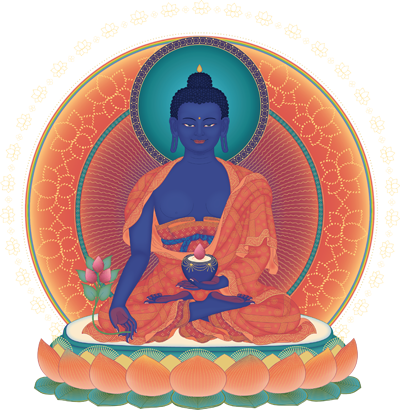 2020 NKT-IKBU INTERNATIONAL
2020 FALL FESTIVAL BOOKING TERMS AND CONDITIONS
PLEASE READ THE INFORMATION BELOW CAREFULLY
Separate Booking Required for Each Person: All bookings should be made online. A separate booking is required for each person attending. It is possible to add several bookings to the same booking cart by clicking on the 'make another booking' button whilst in your booking cart.
A booking will only be accepted when made using the online form, and when all necessary information and minimum deposits have been received (see 'How to Book' for booking status information). Bookings cannot be transferred to another person.
How to Make a Booking: Step by Step instructions can be found on the 'How to Book' page.
Booking Confirmation & ID: You will receive an email confirming the details of your booking and payment: Please keep this safe and bring it with you to the Festival. If you are unable to show your confirmation letter you will be required to show some form of photographic identification (eg passport) in order to register for the Festival.
Refund Policy: Please read the following information carefully
Festival Fee: If you cancel before Friday 2 October we will refund all except the non-refundable 25% deposit. If you cancel on or after Friday 2 October, no refunds are given if you cancel all or part of your Festival.
Accommodation: Details of the deposit & refund policy for each of the offsite accommodation options is clearly stated on the 'accommodation' page of the main Fall Festival website, and is subject to contractual obligations with the accommodation providers.
Any non-refunded fees arising from cancellations are donated to the NKT-IKBU International Temples Project.
Exceptions: May be made in special circumstances such as sickness or bereavement; you should apply by e-mail to the NKT Treasurer treasurer@kadampa.org within 2 weeks of the end of each Festival. This applies to Festival Fee only.  Accommodation refund terms are stated clearly on the Fall Festival accommodation page and are subject to contractual obligations.
Early Arrivals and Late Stays: Please see individual hotel listings on the accommodation page for details about early arrival and late stay bookings.
Children (15 and under)  are welcome to attend the Festival however, some special conditions apply. Please see Children and Young Adults page of the Fall Festival website for more information. In particular please note that 2 responsible adult carers must be nominated for all children's bookings, and bookings can only be confirmed on receipt of the required photographs of the 2 adult carers. Due to the public nature of the Festival and the venue, children's safety and welfare is the responsibility of their nominated responsible adult carers at all times.  NKT-IKBU does not assume responsibility for children attending the Festival.
Young Adults (16 & 17 year olds) 16 & 17 year olds must be accompanied by an adult 18 or over. The name of the accompanying adult is required at booking.  16 and 17 year olds are charged as adults. Special conditions apply to accommodation booked through the Festival - see Children and Young Adults page for more information.
Special Festival rates apply for children:
Festival Fee: 0-7 FREE, 8-15 years – 50% discount, 16+ years – full adult price.
The Courses You Will Attend: The 2020 Fall Festival begins on the evening of 2 October and will end at 1pm on the final day, Thursday 8 October– see Program page on website for more info.
Translation Facilities: All Festival Teachings, Meditations and Retreat Sessions are conducted in English. We can provide simultaneous translation into Mandarin, Cantonese, Dutch, French, German, Spanish and Portuguese. Please book in advance as space is limited.
Other languages may be provided subject to demand and availability of a translator. Whilst we cannot guarantee, we will try our best to facilitate other languages. Please do not book for a translation if you do not require this facility.
Special Needs: The Brisbane Showgrounds is designed to provide exceptional services and facilities to all visitors.  See Translation and Special Needs page for full details.
Please notify us in advance by e-mail or letter if you have special needs. In particular, if you are a wheelchair user, or require additional seating space in the Meditation Hall, please indicate this on your booking form in the special requests section. This will help us to allocate the correct space in the Meditation Hall.
If you require more information about access or other facilities please email the welfare team who will try to assist you. fallbooking@kadampafestivals.org