2018 NKT-IKBU International
OCT 5 - 11   ·   Deuachen Kadampa Meditation Centre, Portugal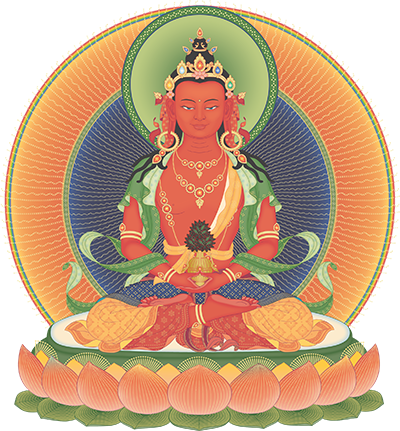 Booking Terms & Conditions
PLEASE READ THE INFORMATION BELOW CAREFULLY
Separate Booking Required for Each Person: All bookings should be made online. A separate booking is required for each person attending. It is possible however, to add several bookings to the same booking cart by clicking on the 'make another booking' button whilst in your booking cart. A booking will only be accepted when made using the online form, and when all necessary information and minimum deposits have been received (see below for Booking Status information). Cancelled bookings cannot be transferred to another person.
Refund Policy: Please read the following information carefully
Festival Fee: If you cancel before Friday October 5 we will refund all except the non-refundable 25% deposit. If you cancel on, or after, Friday October 5, no refunds are given if you cancel all or part of your Festival. Exceptions may be made in circumstances such as sickness or bereavement; you should apply by e-mail to the NKT Treasurer 

[email protected]

 within 2 weeks of the end of each Festival.  Any refund of the non-refundable 25% deposit is purely discretionary and may be subject to the deduction of any direct costs incurred by the Festival.
Onsite Accommodation (at Deuachen KMC): If you have booked any indoor accommodation at Deauchen KMC and cancel your accommodation up to and including September 25, we will retain your 25% deposit. Full payment is required by September 25 and is non-refundable unless we are able to re-sell your room. Camping accommodation is subject to  the same terms as the 'Festival Fee' listed above.
Festival Hotels:  Details of the deposit & refund policy for each of the offsite accommodation options is clearly stated on the 'accommodation' page of the Fall Festival website, and is subject to the contractual obligations with the accommodation providers.
Hotel & Airport Shuttle: Full payment is required to secure your place on the bus – this will automatically be calculated when you make your booking. Due to contractual obligations this is refundable only up to 1 month before the start of the Festival (September 4), after this date the fee paid is non-refundable. If there is insufficient demand for a bus at a particular time, we will notify you in writing, in this case the fee paid will either be credited against your remaining Festival balance, or if you have a zero balance, we will refund you in full.
Meals: If you cancel before Friday October 5 we will refund all except the non-refundable 25% deposit. If you cancel on or after Friday October 5, no refunds are given.
NKT-IKBU cannot refund any non-refundable deposits/payments in the event of cancellation or early departure with respect to accommodation.  You are strongly advised to take out a suitable travel insurance policy to cover any such unforeseen circumstances.
Any non-refunded fees arising from cancellations are donated to the NKT-IKBU International Temples Project.
Festival Hotels/Hostels: Essential hotel/hostel information is clearly stated on the Accommodation page of the Festival Website.  All prices stated on the Fees Page are per room per night.
ONLY ONE PERSON should book the room -

with the exception of DORMITORIES which are booked per bed.

ROOM-MATES should select the option 'sharing a room' NB:  this means sharing a room with someone you know who has already booked a room.  We will not directly allocate room-mates.
THE FULL COST OF THE ACCOMMODATION will show in the booking cart of the person who booked the room, and therefore they are liable for the whole cost.  You can however share the link to your booking cart with your room-mates to allow them to directly make a payment against the booking.
BEFORE YOUR BOOKING CAN BE CONFIRMED 1) The person who booked the room MUST supply the names of all room- mates, 2) Room-mates MUST supply the name AND booking reference number of the person who booked the room.
CREDIT CARD REQUIRED ON CHECK-IN  you will be asked to supply a credit card on check-in.
ADDITIONAL CHARGES AND DAMAGES - any additional charges you incur in the hotel/hostel, or any damage you cause will be your sole responsibility and will be charged directly to your credit card by the hotel/hostel.
Early Arrivals/Late Stays:   No early arrival/late stay accommodation is available at KMC Deuachen.  Those in offsite accommodation should arrange with the hotel/hostel directly.
The Courses You Will Attend: The 2018 Fall Festival, begins on the evening of October 5 and will end with the Life of Buddha video presentation at lunchtime on October 11 – see Programme page for more info.
Translation Facilities: All Festival Teaching and Meditation Sessions will be conducted in English. We may be able to provide simultaneous translation into Mandarin, Cantonese, Dutch, French, German, Spanish and Portuguese subject to availability of a translator. Please book in advance as space is limited. Other languages may be provided, this also is subject to demand and availability of a translator. Please do not book for a translation/assisted listening place if you do not require this facility.
Meals:  Breakfast, Lunch and evening meal are available at Deuachen KMC and must be booked separately.
Children (under 16)  are welcome to attend the Festival however, for their safety and wellbeing some special conditions apply.  Two responsible adult carers must be nominated at the time of booking, and children's bookings can only be confirmed on receipt of the required photographs of the 2 adult carers.  Children under 16 cannot be accommodated in shared accommodation with adults other than their parents/legal guardians, named nominated carer, or family members.  Under 16s who are camping, must sleep in the same tent as their parent/legal guardian, nominated carer or an adult family member.  Due to the public nature of the Festival, children's safety and welfare is the responsibility of their nominated named responsible adult carers at all times.  See Children & Young Adults page for more info.
Young Adults (16 & 17 year olds) must be accompanied by an adult (18 years or over).  Under 18s cannot be accommodated in shared accommodation with anyone other than a parent/legal guardian or adult family member.  Camping in own tent is permitted.  See Children & Young Adults page for more info.
Special Festival rates apply for children.
Festival Fee: 0-7 FREE, 8-15 years – 50% discount, 16+ years – full adult price.
Festival Hotels/Hostels: Children and young adults cannot be accommodated in dormitories and shared rooms with adults other than their parent/legal guardian/nominated carer or adult family member. Children's accommodation rates are listed under each hostel/hotel individually. Please see accommodation page for full details.