2019 NKT-IKBU INTERNATIONAL
MAY 24 - 29 · Manjushri Kadampa Meditation Centre, UK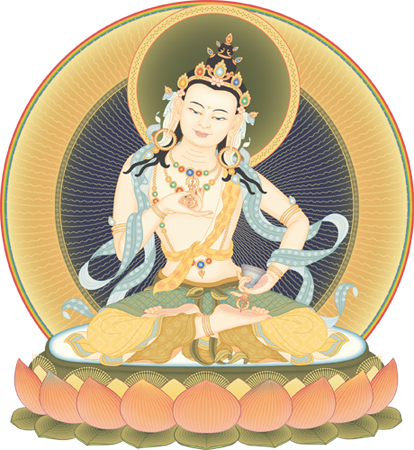 On the booking opening date, a book now button will go live a few hours before booking opens. Click on the button.
STEP 1: You have 3 options:
Create an Account
Log in (if you have already have an account)
Book without creating an account
STEP 2: Read and accept the booking terms and conditions. Please read these carefully so that you are familiar with deposit and cancellation conditions in particular.
A countdown clock will then appear which will automatically proceed to the booking form at the assigned booking opening time.
STEP 3: Complete the Booking Form 
Please ensure you select all the options that you require when making your booking. Onsite accommodation in particular sells out quickly, so make sure you are familiar with the options being offered by the Festival before making your booking. Full information is available on this website.
Festival Attendance: book for the whole event or specific days.
Accommodation: see accommodation page for available options.
Meals:   a 'Festival Meal Ticket' provides 3 meals per day in the Festival Dining Tent.
Early Arrival/Late Stay: please tell us if you plan to arrive early or stay some extra days.
Translation/Assisted Listening. Select your option
Special Needs: Please notify us of any special needs in the comments box.
Booking Cart: If you wish to Add Another Booking you can do so here, Proceed to Payment.
Minimum non-refundable deposit: will be calculated automatically (see Terms and Conditions for deposit and refund details)
A 'payment confirmed' message will be displayed when the transaction has been successfully completed. You will now receive an email with a link to your booking cart. Please keep this information in a secure place so that you can access your booking cart later.
Understanding your Booking Status: as displayed in your booking cart.
Incomplete: there is still some action you need to take e.g. minimum deposit has not been paid, room mate has not been named (in case of twin room).
In Progress:  all necessary information has been submitted. The Festival Registration team is confirming that the information is correct and that all your booking options are available. This stage may take some time especially when booking initially opens due to the number of bookings received.
Confirmed: all necessary information has been provided and minimum payment has been received. A confirmation email will be sent; you will also be able to see this status update in your booking cart.
Complete: A booking status will only change to complete when full payment has been received and all required information received. If you pay your balance in full before you arrive we will amend your booking to complete.  If you pay your balance when you arrive for the Festival, you will see this updated in your account after all the registration data has been entered.