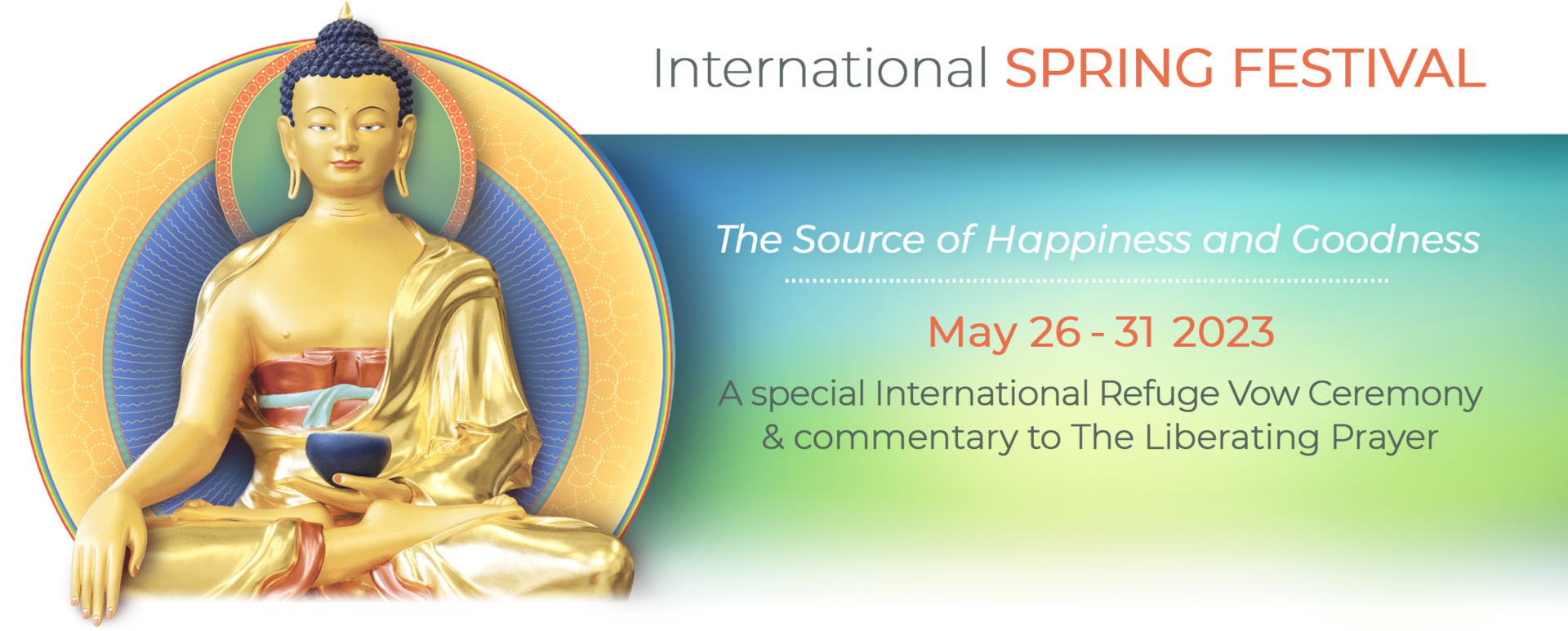 Translation and special needs
Translation
All sessions in the Temple are in English.
We can provide simultaneous translation into Spanish, French, German, Portuguese and Cantonese. Please book in advance as space is limited.
Other languages may be provided subject to demand and availability of a translator. Whilst we cannot guarantee, we will try our best to facilitate other languages.
Please do not book for a translation place if you do not require this facility.
Special Needs 
Wheelchair accessible toilet and shower facilities are available. Access to the Temple and main building is ramped but we regret some areas of the Priory are inaccessible to wheelchair users.
Hard of hearing assistance is offered in the Temple, please select this option when booking.
Parking at the Festival is in the field at Manjushri KMC main entrance, with a limited number of disabled parking spaces closer to the main building. Priority for these spaces is given to blue badge holders - you will be asked to display your badge.  If you would like a disabled parking space and are not a blue badge holder, you should book standard parking, and make a request to welfare@kadampafestivals.org.  Due to the limited number of available spaces, priority will be given to those who have a disabled parking permit.  Everyone who books parking will be issued a Festival parking permit which must be shown on entrance to the car park and must be clearly displayed at all times.
Please notify us in advance by e-mail or letter if you have special needs. If you are a wheelchair user, or require additional seating space in the Temple, please indicate this on your booking form in the special requests section.  This will help us to allocate the correct space in the Temple.
If you require more information about access or other facilities please email the welfare team who will try to assist you. welfare@kadampafestivals.org