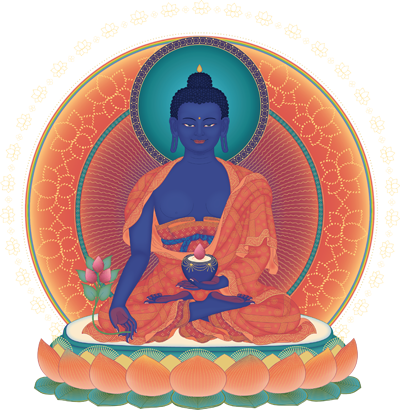 2020 NKT-IKBU INTERNATIONAL
Booking opens Saturday February 15, 9pm UK / Sunday February 16, 7am Brisbane.
Make booking easy
If you have not already done so, save time by creating/updating your booking account now.
IMPORTANT INFORMATION - PLEASE READ
To give everyone a fair chance to complete the booking form there will be a 10-minute window in which to complete and submit the form before bookings are processed. After 10 minutes, bookings will be processed in a random order to give the same opportunity to everyone to book the options they wish.
Please read the following important guidelines.
The booking button will go live on the website approximately one hour before booking opens.  Click on the booking button and log into your account (see below for instructions on creating/logging into an account).  A countdown clock will then appear.
At booking opening time the clock will go to zero and automatically load your personal details.
You will then have 10 minutes to complete and submit the booking form. All bookings submitted within the first 10 minutes will be placed in a queue.
10 minutes after booking opening time the queue will be processed in a random order.
Bookings received after the initial 10 minutes queue time, will be processed in the order in which they are submitted.
After submitting booking and during booking processing, it is important that you do not close your browser or move away from the page until you receive a message confirming that your booking has been accepted.  In the event that any of your options has sold out, you will be directed back to your booking form to make another selection and resubmit.
Booking Instructions
STEP 1: Create an account or log in to your account (please update any incorrect contact information prior to booking opening).
If you do not already have an account, save time when booking opens by creating an account in advance.
When the booking button goes live, click on the button and you will be prompted to login to your account. Your contact details will be auto filled in the booking form, check them carefully and if you need to make any changes, you can overwrite the autofilled text. You will  then proceed to select the booking options.
It is possible to save the names of several people in one account.  If you have multiple names in your account, upon login you will be prompted to select the name of the person you wish to make a booking for.  If you wish to make multiple bookings at booking opening time, you can log into your account on separate browser tabs, otherwise you can add other people to your cart after you have made an initial booking using the 'add another booking' button.
STEP 2: Complete the Booking Form
Please ensure you select all the options you require when making your booking. Full information is available on this website.
Festival Attendance: book for the whole event or specific days.
Accommodation: select accommodation if required.
Then select accommodation type (eg. single, twin) a list of all accommodation providers will appear.  Select your preferred option.  If this is sold out, use the back button to return to the list and chose another option.
Translation/Assisted Listening: select your option
Special Needs: notify us of any special needs in the comments box.
Review your booking: check the details carefully before proceeding.
Accept the Terms & Conditions and Privacy Policy
Submit booking
Booking Cart: If you wish to Add Another Booking you can do so here, or Proceed to Payment.
Minimum non-refundable deposit: will be calculated automatically (see Terms and Conditions for deposit and refund details). Note: bookings without a deposit are automatically cancelled after 72 hours. A booking is not valid without receipt of the minimum deposit.
A 'payment confirmed' message will be displayed when the transaction has been successfully completed. You will now receive an email with a link to your booking cart. Please keep this information in a secure place so that you can access your booking cart later.
Understanding your Booking Status: as displayed in your booking cart.
Incomplete: there is still some action you need to take e.g. minimum deposit has not been paid, room mate has not been named (in case of shared rooms).
In Progress:  all necessary information has been submitted. The Festival Registration team is confirming that the information is correct and that your booking options are available. This stage may take some time especially when booking initially opens due to the number of bookings received.
Confirmed: all necessary information has been provided and minimum payment has been received. A confirmation email will be sent; you will also be able to see this status update in your booking cart.
Complete: A booking status will only change to complete when full payment has been received and all required information received. If you pay your balance in full before you arrive we will amend your booking to complete.  If you pay your balance when you arrive for the Festival, you will see this updated in your account after all the registration data has been entered.
BOOKING SUPPORT
Live Booking Announcements
For live booking announcements please check https://twitter.com/kadampa
General Enquiries
For general enquiries please contact our Festival Registration Team fall.registration@kadampafestivals.org
Booking Enquiries
If you have already made a booking, and have a specific booking enquiry, please use the 'contact us' button in your Festival booking cart (this will help us to identify your booking more easily).