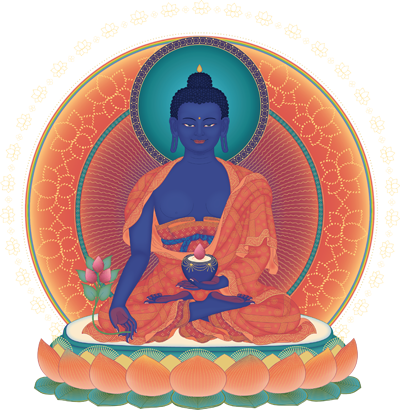 2020 NKT-IKBU INTERNATIONAL
The three International Festivals are precious opportunities to receive teachings and empowerments from the Gen-las, and this experience is greatly enhanced if we can spend some time after the Festival in retreat improving our understanding of the teachings and taking their meaning to heart.
Here you can find information about Post Festival Retreats following the Fall Festival 2020:
Oct 30 – Nov 2
Healing Our World with Medicine Buddha practice
with Gen Kelsang Devi, Resident Teacher of Kailash IRC and KMC Switzerland
Based on the blessing empowerment of Medicine Buddha with inspiration and commentary received at the International Online Fall Festival 2020, Gen Kelsang Devi will guide us in the powerful practice of Medicine Buddha. Through this joyful and creative practice we learn to connect to our own potential for enlightenment and to actualize it swiftly. Discover the healing power of this special practice for ourselves, others and our world in the qualified conditions of Kailash International Retreat Centre, located in the beautiful Swiss mountains. Attend in-person or by live stream.